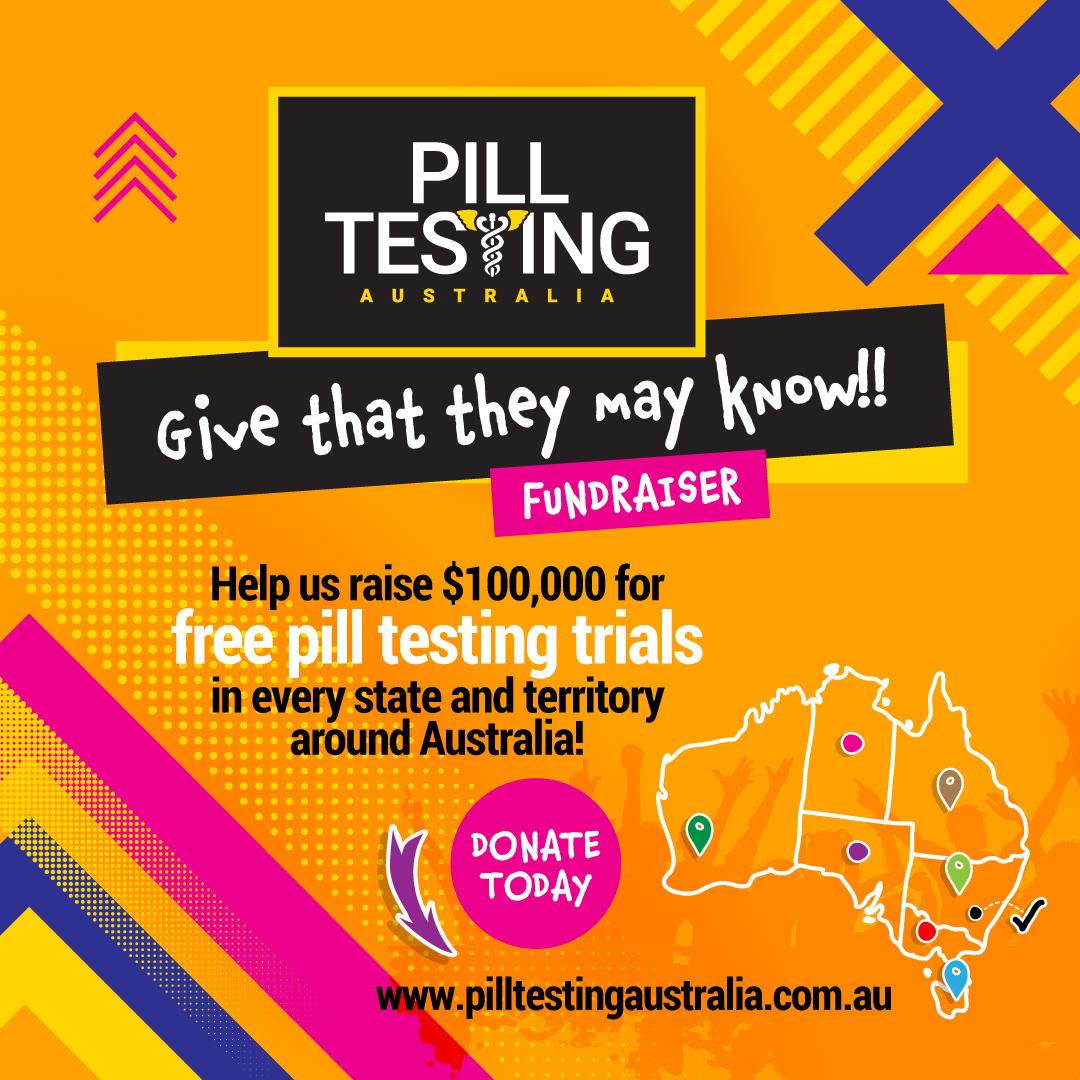 Last year, on the smell of an oily rag and the goodwill of the ACT Government & Groovin' The Moo, Pill Testing Australia conducted Australia's first-ever government sanctioned pilot of pill testing in Canberra. We are back again this year- bigger and better – with our second outing on April 28th.
The support from the medical and scientific community for pill testing is pretty much unanimous, no matter what some Australian politicians would have you believe.
Over a dozen professional medical bodies, medical, nursing, paramedical and pharmaceutical now stand with us and 20 years of global data shows that shows pill testing reduces drug consumption and reduces harm.
We've committed to offer free pill testing trials for any state or territory in Australia and we're asking for your help to deliver on this commitment.
Our first target is to raise $100,000 to help roll out more pill testing trials in other jurisdictions around Australia, and to buy a couple of schmick pieces of tech to do the testing (ALPHA II FTIR spectrophotometers).  We also need the money to assist with logistics, resources and volunteer travel.
While $100k is a great start, if we can come together as a dedicated progressive community and raise a bucket load more, we can really take the fight to the those who oppose this initiative and get this essential harm reduction strategy implemented nationwide.