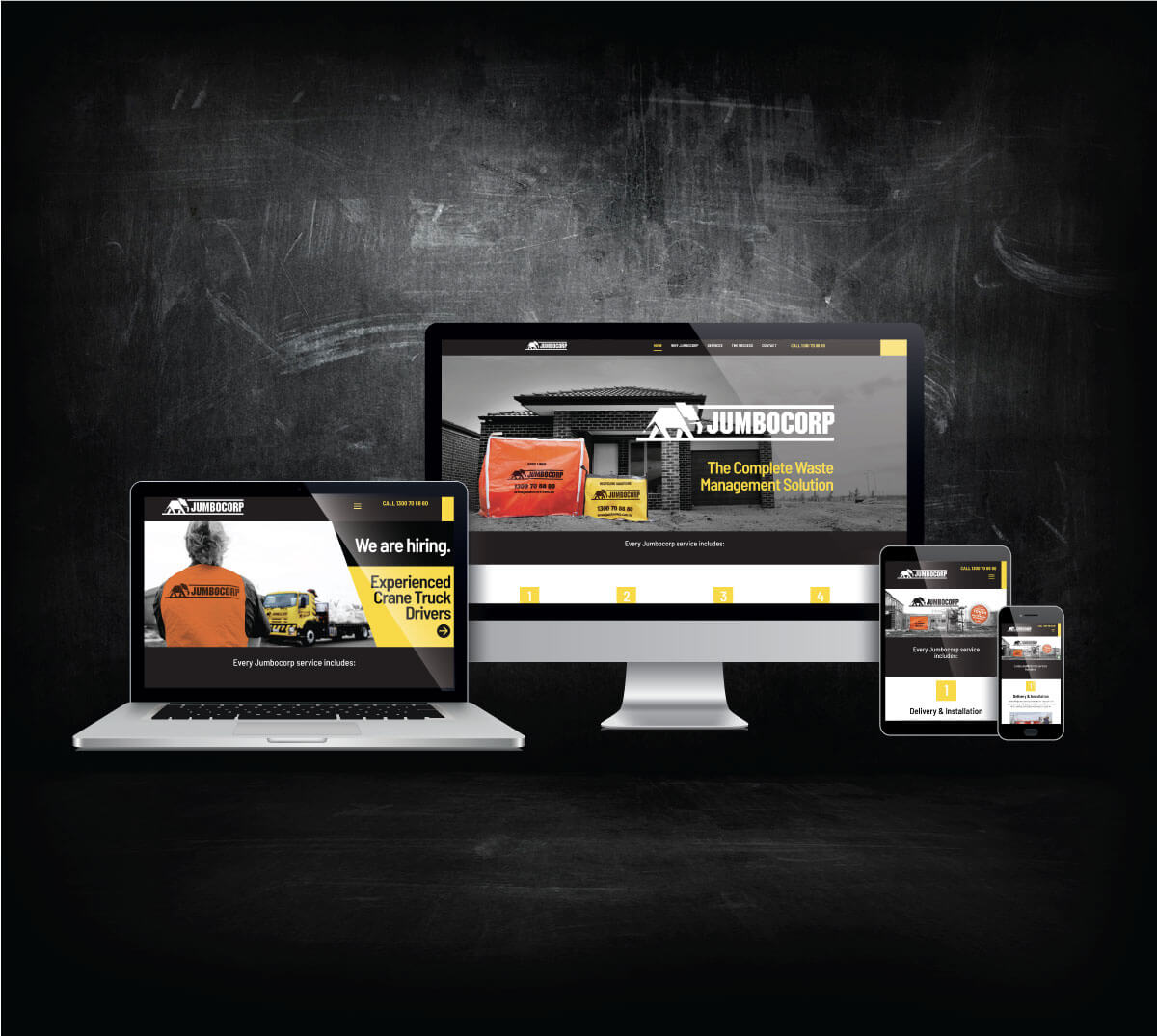 Jumbocorp is the pioneer of evolutionary thinking in material handling. Fresh on the domestic waste management scene in 2010, Jumbocorp creates innovative material handling and logistics solutions to help businesses, governments and individuals save time, money and the environment.
With a unique approach revolutionizing building sites across Australia, Jumbocorp makes the collection, transportation, processing and recycling of waste material simpler, cleaner and more efficient.
Working with companies including USG Boral, Henley Homes, AHB, Metricon, and  Lend Lease, Jumbocorp's clever solutions are making a big impression in the building industry.